Enterprise Service Management: A New Solution for Transforming Knowledge Work and Modernizing Business Operations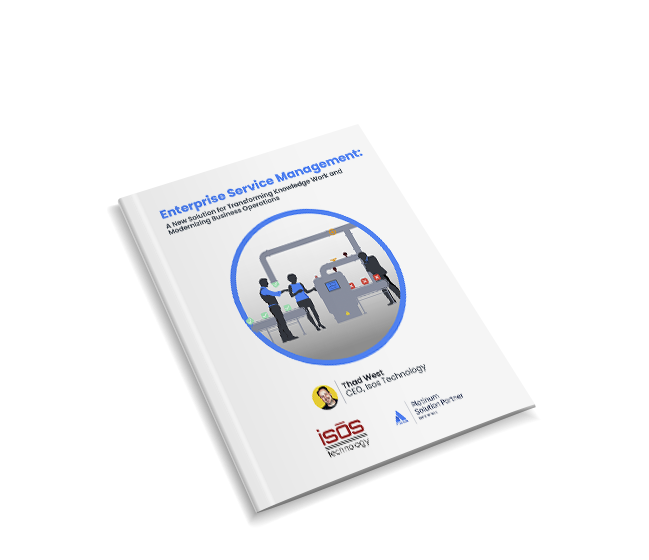 Enterprise Service Management
A New Solution for Transforming Knowledge Work and Modernizing Business Operations
More companies than ever are undertaking digital transformation initiatives, or progressing further in their journey. While digital transformation is as much about people and practices as it is about technology and tools, technology plays a pivotal and foundational role.
In this whitepaper, we introduce a concept called enterprise service management (ESM), which means extending the value of IT across the enterprise by bringing ITSM practices and integrated technology platforms to every department in an organization.
We then explore two critical issues that ESM solves for enterprises: improving knowledge management, a necessity for innovation, and modernizing business operations, which is necessary to improve both customer and employee experiences, gain efficiencies, and gather insights to inform decision-making.
What You'll Learn ...
Solving critical issues for underserved areas of the business like HR, accounting, marketing, and legal
Knowledge management in the age of disruption
How an integrated ESM/ITSM platform can transform work and modernize business operations
And much more!