Isos Technology Partners with a Fortune 500 Media Company
to Optimize Agile Practices and Implement Jira Align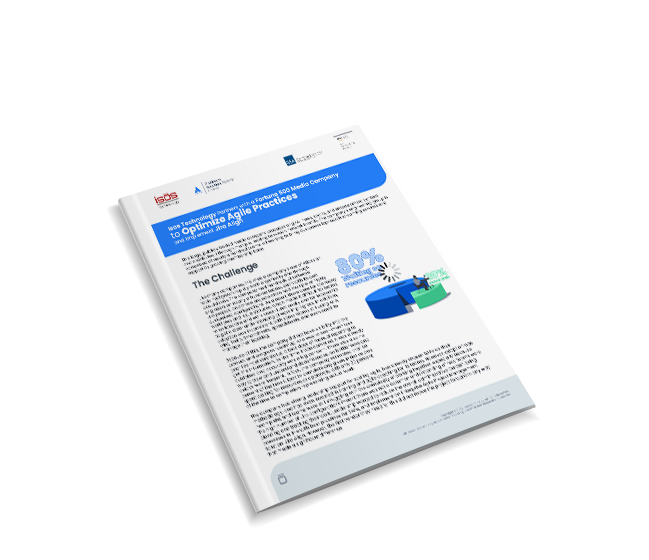 This large, publically traded media company's use of Atlassian tools had grown rapidly, both organically and through acquisitions. The company had hundreds of software engineers on nearly a hundred teams, each with its own Jira project, and those projects often had multiple or highly customized configurations. As a result, there were far too many workflows and issue statuses, which made it difficult for teams to collaborate and work cross-functionally and for leadership to get a clear understanding of work in progress. In addition, adoption was inconsistent, with some teams still using AHA, Miro, Trello, Smartsheets, spreadsheets, and even email to manage their backlog.
What You'll Learn ...
This case study covers how Isos Technology was able to solve the company's issues by onboarding each of their programs into Align, resulting in a single source of truth for all backlogs. Results of the implementation included:
Organization-wide adoption of SAFe
Consistent adoption of Jira
Single source of truth
Increased visibility and efficiency
Understanding of dependencies
And more!