Implementing and Optimizing Jira Service Management for a Health Engagement Company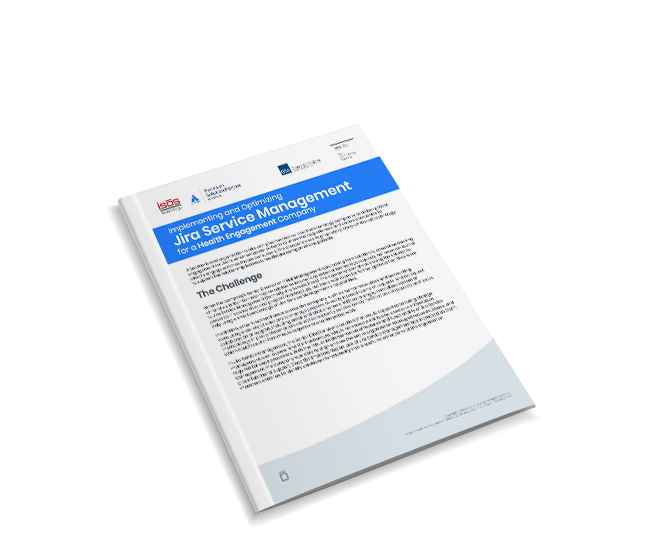 A Seattle-based organization works with pharmaceutical and biotechnology companies to deliver patient engagement solutions which empower patients to share their experiences and enable companies to directly engage with healthcare consumers. The company uses its proprietary, state-of-the-art technology to support the relationship between healthcare companies and patients and came to Isos Technology looking for a solution to streamline tracking of - and visibility into - information related to internal and external technology requests.
What You'll Learn...
How Jira Service Management worked "exactly the way it is intended" and helped the Health Engagement Company:
Enhance IT security controls and streamline their audit process
Improve project management and service delivery
Create cross-functional alignment and collaboration
And more...