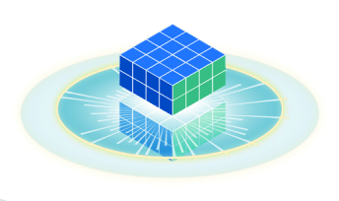 As more organizations embrace digital transformation, the role of ITSM in supporting the business is fundamentally changing. There are a number of factors driving this. First, a greater appreciation of dependence on IT in supporting business agility and critical business systems is creating demand for more dynamic and flexible business infrastructure. Second, the adoption of more modern principles and processes like Agile and DevOps that support business operations and software development is creating demand for underlying tools that breaks down silos between ITSM, development, and operations teams. And
third, rising consumer expectations around more personalized, informed, and responsive service is behind the need for modern systems that support these interactions while minimizing the lift on ITSM teams.
Next, we will explore each of these trends and their impact on ITSM.
The Pursuit of Business Agility: Flexibility to Respond to Changing Market Conditions
One of the most significant reasons organizations are embracing digital transformation is the need for greater business agility—the ability to respond in a resilient manner to rapidly changing market conditions, business needs, and consumer expectations. In the 2020 Business Agility Report, The Business Agility Institute writes that more organizations are "commencing their business agility journey and those on the journey report greater progress. Year-on-year, overall maturity has increased by 8%." The report also states that in the last two months that data for it was collected, many respondents indicated that their organizations were better positioned to adapt to COVID-19 due to their adoption of practices that support business agility.
As organizations make strategic investments to achieve greater business agility, part of their focus is on IT, a key, foundational function in supporting overall digital transformation. As part of this transition, IT teams are recognizing the need for more dynamic infrastructure to support dynamic business needs, strategically focus human capital, and better manage costs. Increasingly, they are moving the operation of applications from within their own walls to the cloud. In fact, Gartner predicts 80% of all enterprise workloads will shift to the Cloud by 2025.
Investments in cloud infrastructure are only part of the equation. Given the need to rapidly respond to business changes, deliver products and services faster and with fewer issues, collaborate cross-functionally, respond more efficiently and effectively to outages, and support more engaging customer experiences, IT and support teams are seeking more modern technology solutions that increase transparency, make it easier to share information, and remove friction from internal processes and external interactions.
Greater Adoption of Modern Business Operations and Development Principles
The Agile Manifesto was released in 2001, and over the course of the nearly 20 years since then, it has been widely adopted. According to a Statista survey of software developers, by 2018, 91% of respondents had adopted some type of Agile development practices. Further, Agile practices are here to stay: according to the 14th Annual State of Agile Report, 54% of survey respondents report that their organizations' Agile practices are still maturing.
Agile methodologies have grown and evolved since its introduction, with new, closely aligned principles and frameworks introduced to meet emerging opportunities and needs. The term DevOps, a culturally driven set of practices designed to support close collaboration between development and operations teams in order to deliver better-quality software at a faster pace, was coined in 2009. Since then, DevOps practices have become almost synonymous with Agile. The Scaled Agile Platform® was introduced in 2011, and has become a leading framework for large, enterprise organizations seeking to scale Agile. It has undergone five significant iterations since its inception.
As Agile methodologies have become more deeply entrenched in IT operations, it has begun to spread beyond its roots there to other business functions. Today, it is not unusual for C-suite leadership to embrace Agile and related principles and methodologies or for business functions outside of IT like human resources and marketing adapting Agile tactics like Kanban to their own workflows. Given its experience with Agile, IT teams are increasingly being viewed as—and called up to be—leaders in supporting these principles and processes, as well as the underlying tooling that supports them, throughout the organization.
Perhaps more importantly, organizations that are adopting Agile and DevOps are driving the need for greater service desk participation in these processes. Agile and DevOps rely heavily on a dynamic, often real-time, feedback loop that incorporates input regarding issues with software and business systems. The service desk is often the first place issues come to light and the source of rich information that needs to be fed into that loop. However, older, siloed technology that lacks integration and visibility between DevOps and ITSM tools and processes inhibits collaboration between the two functions and makes it difficult for DevOps teams to access ITSM data.
Today, many organizations are rethinking how IT service desk and DevOps teams work together so they can speed the flow of work between the two functions. New processes and more dynamic tools that break down silos and improve visibility and collaboration between the groups are central to this, with some organizations even going so far as to embed DevOps and engineering teams within ITSM operations.
Skyrocketing Customer Expectations
The easy, personalized experiences consumers have in their personal lives are setting new expectations for how people interact with technology in the workplace. Both external and internal customers expect on-demand access to information and data; regular, personalized status updates; and fast, efficient problem resolution. Further, as the world has rapidly shifted to remote work, companies have been forced to find new ways for teams to share information and for individuals to collaborate that do not rely on in-person interaction. Consequently, IT teams are forced to rethink how they deliver, operate, and support services for both internal and external customers.
For instance, consumers are used to having search engines literally in the palms of their hands. The ability to search for any information quickly at any time and on any device, means today's enterprise customers have higher expectations around self-service for their business-related questions and concerns. For instance, with a quick search of a wiki or knowledge base, a customer can often find the answers they are looking for, eliminating the need to submit a ticket and wait for a response. Service desk staff benefits from this approach as well—it limits the number of tickets submitted so they can focus on more complex issues where a more advanced skillset is required.
Further, customers today are seeking increased visibility and greater personalization throughout each interaction. Whether they call in or log on to submit a ticket, they want to see and track the progress of that ticket in real-time, in much the same way that they can track an Uber, Lyft, or delivery. In terms of personalization, customers are looking to put a face and a name on their issues— they want to know who is responsible for resolving them and they expect regular updates from that person. For the IT service desk, this increased visibility and personalization drive accountability, which ultimately drives better response times and improved customer satisfaction.