Isos Technology Partners with Magnite on Merge-Migration of Four Jira Service Instances into Atlassian Cloud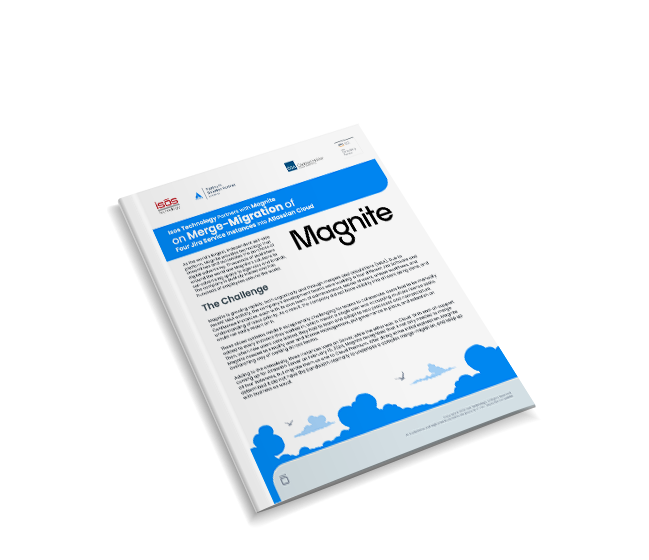 As the world's largest, independent sell-side platform, Magnite provides technology that streamlines and automates the purchase of digital advertising.
Due to recent M&A activity, the company's development teams were working in four different Jira Software and Confluence instances, each with its own team of administrators, teams of users, unique workflows, and understanding of issue priority. As a result, the company did not have visibility into all work being done, and could not easily report on it.
What You'll Learn ...
This case study covers how Isos Technology was able to solve Magnite's issues by successfully migrating Server instances into Cloud, all while minimizing downtime and reducing costs. Key results of the project include:
A streamlined merge-migration
A single, integrated Cloud instance
Consistent workflows
Increased visibility
Consolidated administration
And more...