Migrating to Atlassian Cloud? 7 Key Decisions to Make about Apps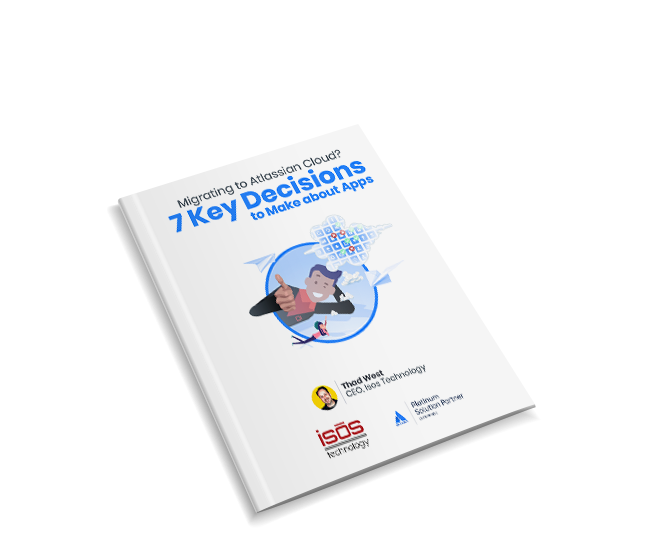 App migration is hands down one of the greatest drivers for complexity when moving from Server or Data Center to Atlassian Cloud. It is a critical step in the migration process and one that requires input and cooperation from stakeholders in any organization. Organizations must audit their apps, consolidate them where possible, identify Cloud versions or alternatives, develop a migration strategy, and migrate the data associated with them, often manually.
What You'll Learn...
There are a number of key decisions that will need to be made throughout the process to ensure a successful migration, meet the tactical daily needs of a diverse population of users, and serve as a strategic foundation on which an organization can build and grow. In this whitepaper, we'll walk through those decisions – and some other considerations – to keep top of mind when making them.