Know Before You Go: Considerations in Migrating to Atlassian Cloud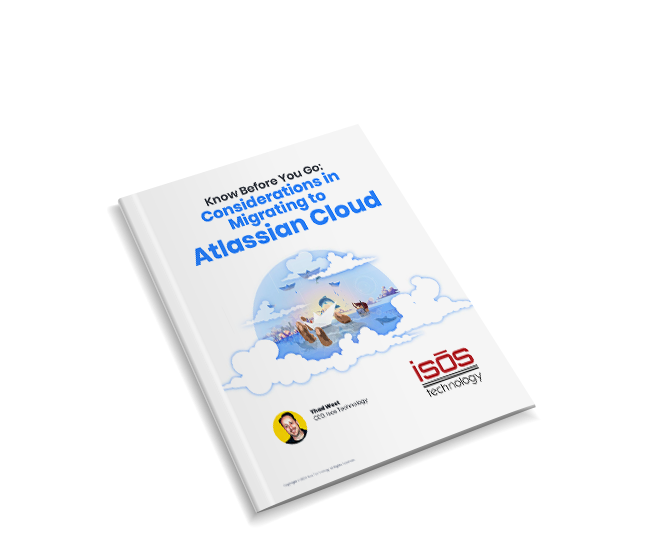 The decision to migrate your business to Atlassian Cloud is an important and challenging process for organizations of all sizes. While there are numerous benefits to transition to Atlassian Cloud, such as scalability, automatic updates, and ease of management, it may not be the right solution for all businesses.
What You'll Learn...
This whitepaper will provide you with some important considerations when evaluating whether or not a migration to Atlassian Cloud is right for your company. It will also explore the benefits of Atlassian Cloud, and how the assistance of an experienced Atlassian Solution Partner can help streamline the process while limiting disruptions.
The main topics covered include:
Is Atlassian Cloud or Data Center right for your business?
Why migrate to Atlassian Cloud?
What to know before migrating to Cloud.
Atlassian Cloud vs. Server: Pricing and licensing.
How to find a trusted solutions partner for Atlassian Cloud migrations.