Michigan State University Federal Credit Union Partners with Isos Technology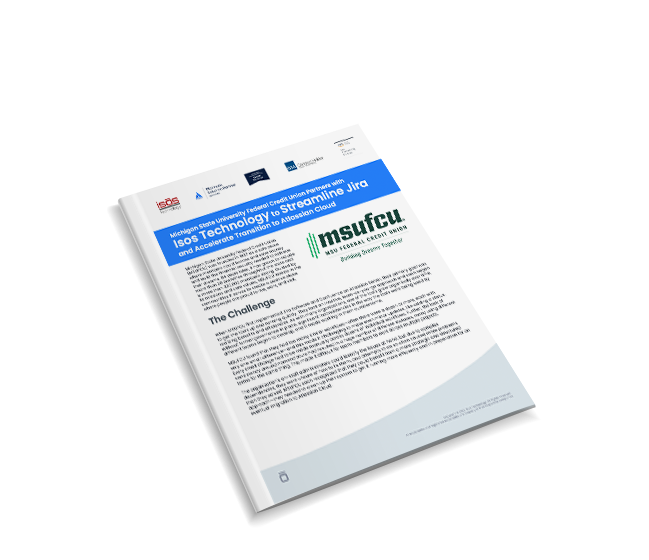 In this case study, learn how Isos Technology mapped out a strategic approach to services that aligned with MSUFCU's long-term goals. A plan was developed with two primary work streams identified: one related to cleaning up MSUFCU's Jira instance and getting it running more efficiently, and one related to a planned migration to Atlassian Cloud.
What You'll Learn ...
How streamlining, standardizing, and optimizing processes reduces friction and results in work being completed more efficiently and accurately.

How automating Jira allows admins to spend less time on repetitive, manual tasks so they can focus on higher-level work.

How consistent nomenclature minimizes confusion and makes it easier for users to work in multiple projects.

How cleanup activities assist with migration planning and the preparation process for a streamlined move to Atlassian Cloud.
And more!