The Case for
Jira Service Management:
Its Functional and Economic Benefits and How it Stacks Up Against ServiceNow®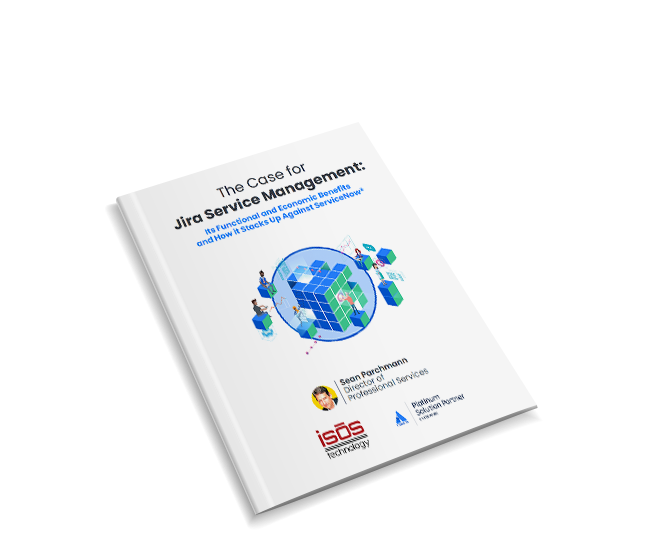 In the years since its introduction, Atlassian has continued to invest in Jira Service Management and advance its capabilities. Today, JSM stands as one of the most comprehensive ITSM solutions on the market, not only providing powerful, flexible service request management capabilities, but also incident, problem, change, knowledge management, and asset and configuration management functionality. In addition, JSM is ITIL® 4-certified, is a Leader in the Gartner® Magic Quadrant™ for ITSM Solutions, is a Leader in the Forrester Wave™ for Enterprise Service Management, and is also HIPAA compliant.
In this whitepaper, we will explore what benefits JSM brings to organizations, in terms of team efficiency and production, as well as the cost-savings that result. Additionally, we'll take a look into the benefits of JSM versus ServiceNow, and how they compare for organizations.
What You'll Learn:
JSM's key functionality and how it delivers superior ITSM performance
How JSM closes the information gap between DevOps and ITSM
The economic benefits companies can realize by adopting JSM
Key considerations when evaluating JSM relative to ServiceNow