The Definitive Guide to Transitioning from ITSM to ESM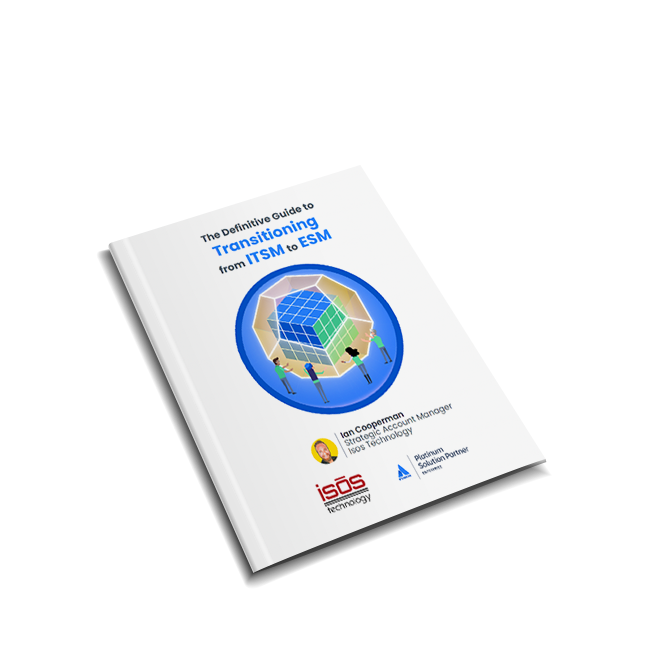 In this whitepaper, we explore how ITSM teams can serve as a center of excellence around service and knowledge management for business teams across their organizations. We explain how these business teams can use Atlassian tools like Jira Service Management (JSM) and Confluence to better manage how requests are submitted and work is done, and streamline how information is maintained and shared.
What You'll Learn ...
What Enterprise Service Management is

How business teams can leverage ITSM tools and practices
How an ITSM team can leverage organizational knowledge sharing
How Atlassian and Isos can help you get started with ESM
And more...